INEOS Grenadier, the trailblazing automotive company committed to engineering durable and versatile all-terrain vehicles, invited automotive enthusiasts and industry experts to an exclusive test drive event. This eagerly awaited event, from May 29 to June 1, served as a platform to unveil the INEOS Grenadier, a remarkable off-road vehicle engineered to conquer any challenge.
The well-attended event took place at The Drive Coffee (Oman Automobile Association) and gave attendees the unique opportunity to experience firsthand the power, capability, and craftsmanship of the INEOS Grenadier. The vehicle's exceptional performance and its ability to thrive in rugged environments were showcased, solidifying its status as a true off-road icon.
The test drive event also featured a series of engaging activities designed to immerse participants in the remarkable capabilities of this robust all-terrain vehicle. Attendees put the Grenadier through its paces in a variety of challenging off-road scenarios, including steep inclines, treacherous descents, and rough terrains, that allowed them to witness the vehicle's durability and unrivaled off-road capabilities.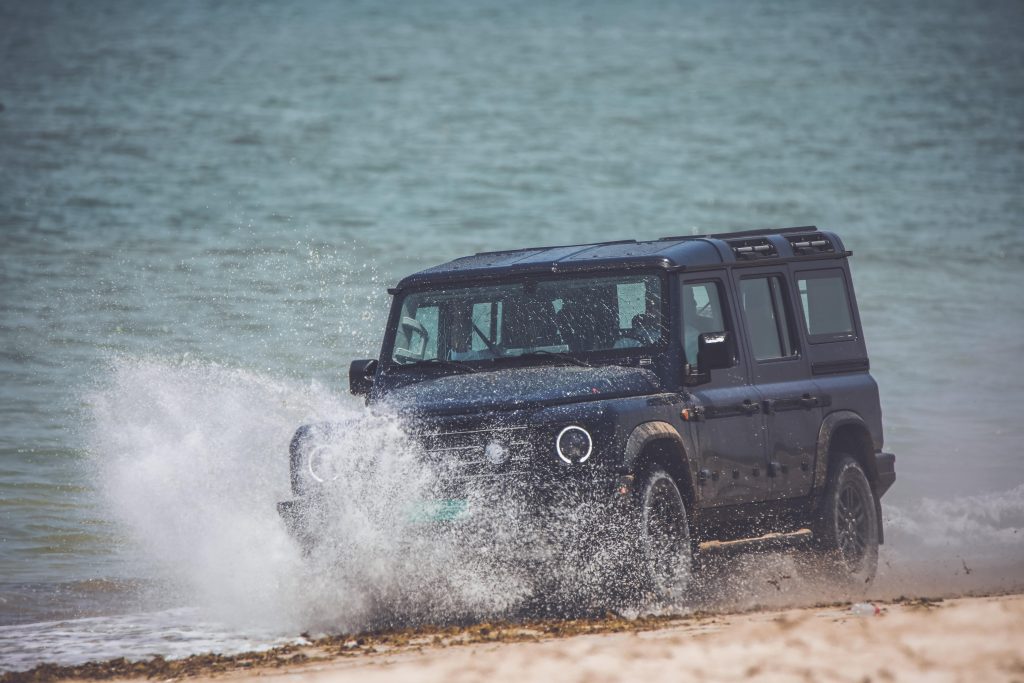 "We are thrilled that enthusiasts and professionals alike experienced the INEOS Grenadier firsthand," said Mohsin Hani Al-Bahrani, CEO, Mohsin Haider Darwish Automobiles LLC. "This vehicle represents a new era in off-road adventure, combining rugged design with cutting-edge engineering. The test drive event offered attendees the chance to witness the Grenadier's remarkable performance, resilience, and versatility."
The INEOS Grenadier has been meticulously designed and engineered to meet the demands of adventurers, explorers, and professionals who require a vehicle capable of tackling the toughest challenges. With a robust ladder frame, superior ground clearance, and an advanced four-wheel drive system, the Grenadier delivers exceptional off-road capability without compromising on comfort or functionality.
This exclusive event also provided attendees with the opportunity to interact with INEOS Grenadier representatives, who were on hand to answer questions and share insights about the vehicle's design, technology, and future developments. Participants gained valuable knowledge about the brand's commitment to sustainable manufacturing practices and its dedication to producing vehicles that are built to last.
To know more, visit: https://mhdacere.com/INEOS
About INEOS Grenadier:
INEOS Grenadier is a trailblazing automotive company committed to engineering exceptional all-terrain vehicles that combine rugged design with cutting-edge engineering. With a focus on durability, versatility, and uncompromising performance, the INEOS Grenadier is designed to conquer the toughest challenges, making it the ultimate off-road companion for adventurers, explorers, and professionals. For more information, please visit www.ineosgrenadier.com
About MHD Automobiles LLC. and MHD LLC.
MHD Automobiles LLC. is one of the main operating divisions under MHD LLC. and represents premium automotive brands. MHD LLC. is a key contributor to the economy of Oman committed to the progress of the country in accordance with the government's vision for capacity building, human capital creation and efforts towards Omanisation. With the strength of rich history and a firm belief for the future with able leaders at the helm MHD LLC. is looking to power the future of Oman.
To know more, visit https://mhdacere.com/