CREATING THE FUTURE EVERYDAY
MHD ACERE has the strength of legacy and the spirit of ambition to leverage these opportunities.Together with our partners and people, we will continue to inspire progress that will build meaningful values for future generations. 
MHD's remarkable legacy has an unwavering commitment towards ethically creating the professional avenues and opportunities related to reliable and efficient transportation, robust infrastructure towards healthcare and communication for a better & strong environmental-friendly nation. We have been delivering successfully across all the verticals and made a respectable brand for ourselves.
In the last few decades, the entrepreneurial spirit of MHD has made some ripples in the Oman automotive industry forging the reputation of the most formidable organization. Our steady growth, based mainly on development and expansion, made us a valuable contributor towards the economy. 
MHD is fueled by its deep-rooted values that have always guided us to hold hands and prosper together, team work that is. We believe in growing along with our people and channel partners with whom we collaborate and co-create innovative solutions. With the help of our vast network and presence in various geographies across Oman, we nurture and support talent to make them unlock their hidden potential and fulfill their dreams.
MHD ACERE is one of the main operating clusters of MHD Group, representing some of the finest global brands, coupled with the reputed service delivery of MHD. Over the last 5 decades, MHD has been a stalwart seller for niche commercial and luxurious market brands. MHD ACERE is an exclusive distributor and encompasses reputable brands such as Jaguar, Land Rover, McLaren, MG Motor, Hongqi, Ineos, Ashok Leyland, Ford Trucks, CMC, ABB Michelin, BF Goodrich, Riken, Weir Trio, Terex Finlay, XCMG, Mitsubishi Fork-Lifts, Blackline Safety, Donaldson Filters, Opus and Drager cranes in the Sultanate of Oman. Mission – To give the best Customer Experience through One-Stop and At-the-doorstep solution to all the transportation needs of Individuals & Businesses through Quality Product and Services.
Use business to inspire and implement solutions to protect the environment. Vision – To play a pivotal role in Nation building by venturing in the next generation business idea and developing local Human Resource.
To give Customers the most compelling shopping and service experience through Automotive Leadership in the Sultanate of Oman in each vehicle segment with the continued focus on Green Energy. 
Putting customers first
Be employer of choice
Trust and integrity are key to our business

 

Creating value for stakeholders
Focused for conservation of  environment

 

Community development
Innovation, growth and diversification are our guiding principles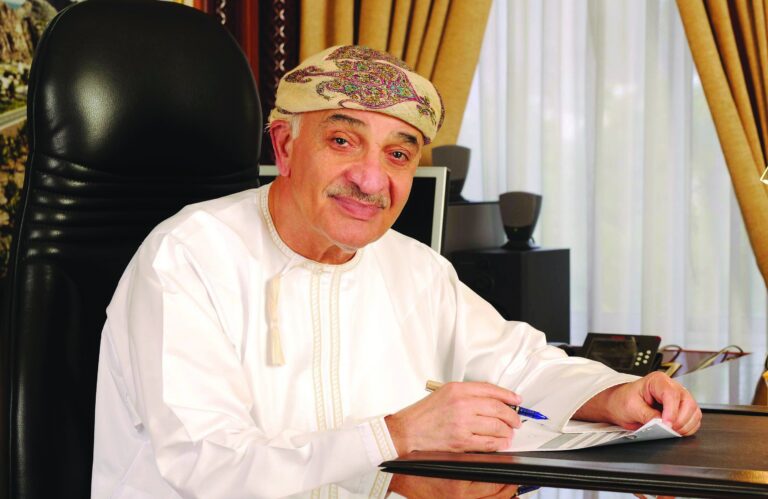 Mr. Mohsin Haider Darwish
MHD has been a strong contributor to the economy of Oman in the last few decades, committed through waves of growth and development. While we are witnessing the change, currently sweeping through our communities, be it in the businesses we operate, the societies we live in or the global realities of today, we also feel a strong sense of a momentous drive promising a new way forward.
Opportunities are opening up for reliable and efficient transportation, effective communication, dependable infrastructure, better healthcare and living. In all areas, MHD has delivered success and built value over the years.
MHD has the strength of legacy and the spirit of ambition to leverage these opportunities. Together with our partners and people, we will continue to inspire progress that will build meaningful values for future generations. With our network and presence, we will collaborate with local businesses to build capability, identify and hone talent and co-create innovative solutions.
MHD will always be inspired by the remarkable vision and leadership of HM Sultan Qaboos bin Said. We are truly humbled to be working under his patronage and to contribute to the success and growth of Oman and to the prosperity of its people.
– The Ministry of Manpower has awarded the 2006 manpower award to our company.The award is given to companies which comply with the Omanisation plans of the government. The award was received by Mrs Lujaina Mohsin Darwish at the ceremony organized by the Ministry of Manpower at the Al Bustan Place Hotel.
– Team MHD won laurels for the company at The OER Corporate Challenge by coming second amongst 26 corporate organizations. Mr. Darwish congratulated the team members for keeping the flag of MHD LLC flying high in the first edition of the OER Corporate Challenge and wished them better luck the next time.
Mrs. Areej Mohsin Haider Darwish is the Chairperson of Automotive, Construction Equipment & Renewable Energy (ACERE) cluster of MHD LLC. She began her career with MHD LLC in 1994 and since then there is no looking back in her career, though steered the business to new heights through her sound leadership, planning, perseverance, foresight and determination.
She heads the organization's diverse operations in Oman and overseas & is an outstanding example of a successful women's empowerment and an inspiration to all industry peers. Mrs. Areej's leadership, professional management, relentless dedication, ability to identify opportunities has helped the organization to carve its path to success. She attributes her success & leadership skills to her late father, who was a visionary and aims to carry on his legacy by taking MHD Group to greater heights of success.   
Mrs. Areej Darwish is an ambitious leader, who stops at nothing but the company's growth in every possible way.
Her vision for MHD LLC. is to see the organization flourish by looking for new opportunities, strengthening relations with their business partners, expanding their footprint into new sectors by building new relationships and partnerships. She endeavors to continue to make a noteworthy contribution to the country & future generations through perseverance and foresightedness. 
Looking to the future, at ACERE, she is exploring possibilities of further diversification in line with the national vision for Oman. She believes in continuing the quest for excellence by preparing themselves to keep pace with the fast-paced business environment and embracing opportunities that unfold in the process.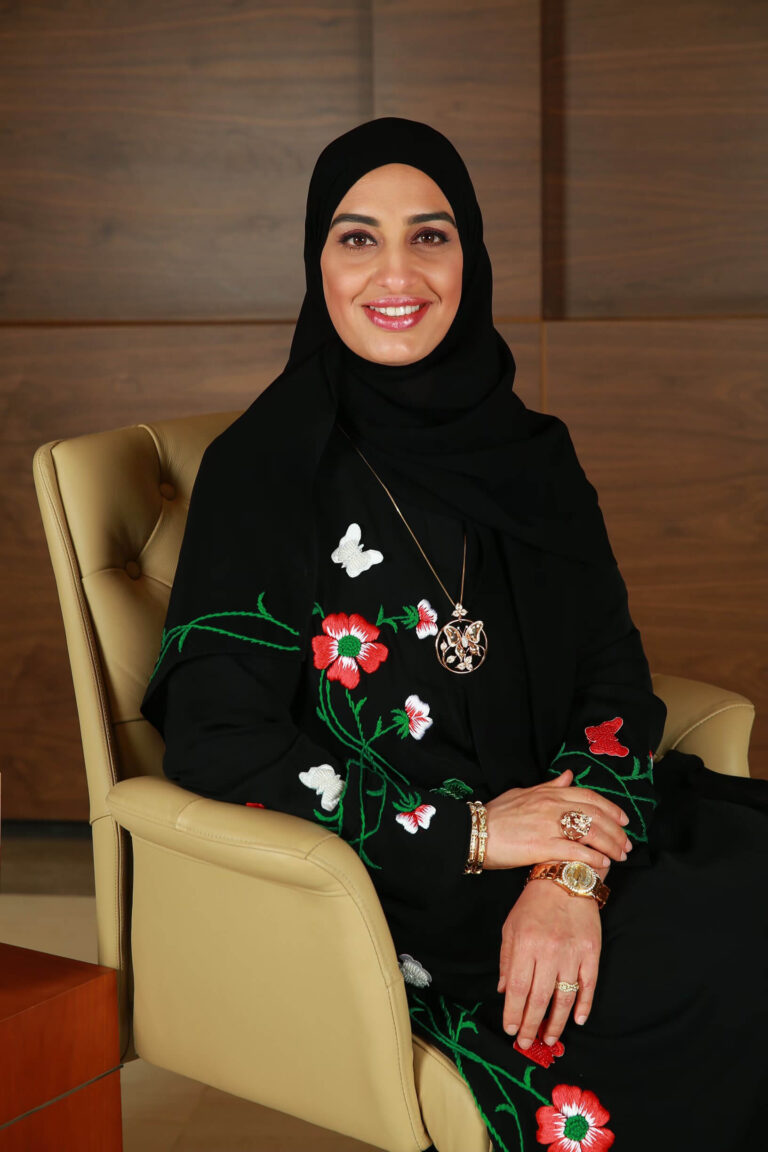 Mrs. Areej Mohsin Haider Darwish
Under her guidance and leadership MHD LLC has won numerous awards: 
MHD LLC won the prestigious "Top 100 Achievements Register 2019 Award" under the Business & Economy category at the Achievements Forum 2019 held in London. At the same event she was awarded Manager of the Year Award.

Forbes Award 'Celebrating Oman's Success'

Menaa Award for Best Corporate Brand Award 2019

Automotive Supplier of the Year 2020 – Oman Prestige Awards
Her leadership is characterized by constant communication, setting challenging goals & the ability to adapt to uncertain environments. She follows a philosophy of leading with optimism and positivity as positive & flexible work-culture is a vital key to sustainable business success. She is constantly learning while working closely with a team of professionals to run various divisions thus remaining a true encouragement to her staff to come up with innovative ideas.
Mrs. Areej dons a cap that has a lot of feathers in diverse sectors, below are to name a few: 

 
Listed in Forbes 2021 The Middle East's Power Businesswomen
Listed in CEO Middle East – Women of Influence in Arab world 2021
Listed in Arabian Business – The Arab Power list 2021
Listed in Retail ME – Most Influential Women in Middle East Retail 2021
OER Business Excellence Award 2020 for Outstanding Leadership
Outstanding Businesswoman of the Year – Oman 2020; International Investor Award
Global Excellence Awards – Most Influential Business Leader – Oman 2020 by Acquisition
International 
Listed in Forbes 2020 The Middle East's 100 Powerful Businesswomen 
Women Leadership & Excellence Awards (WLEA) for Excellence in Business 2020 & Most
Inspirational Woman 2020   
Listed in Forbes Women Leading Family Business 2019 
Gold Award winner for Business Leader of the Year at the Business Brilliance Awards held in London in December 2019 
Forbes Middle East's Most Influential Women 2018 
Al Mara Excellence Award 2018 – Corporate Leadership 
Forbes 200 Most Powerful Woman 2014 
Forbes Most Influential Arab Woman 2013 
Forbes MENA 50 Most Powerful Woman 2021 
Her business acumen & astuteness in the business arena is well recognized & she represents at the Board of many organizations. She is currently Chairperson of Areej Vegetable Oils & Derivatives SAOC & Duqm United Logistics and Board Member of Muscat University, UNICEF Leadership Circle & Dar Al Atta. She was also a Member of the Sharakah (Working Team of Partnership between the Public and Private Sectors at the Diwan of Royal Court).  
She has also taken the entrepreneurial lead from her father and established her own business under the name of Areej Mohsin Haider Darwish (AMHD LLC) in 2014. She has launched and spearheaded two business segments namely; Blessing & First Impression Artwork. 
Her remarkable success is a motivation for the young business aspirants & leaders. Her piece of advice to the young entrepreneurs is . 
"Learn to dream and pursue your dreams with dedication, determination, and commitment. There will be tough times, pitfalls and challenges but with persistence and focus, you will eventually get there"
Chief Executive Officer - MHD ACERE
Meet the person who brought the change – A business management graduate from Brunel University London, Mohsin Hani Al Bahrani is the CEO of Automotive, Tyres and Batteries and Engineering Products and Commercial Vehicles. Mohsin is the leader of one of the major automotive conglomerates in the region. He is the eldest grandson of the late Mohsin Haider Darwish. Mohsin has completed his Masters of Arts in 'Middle Eastern Studies', achieving a distinction, at Kings College London. 
Mohsin joined MHD as the Director of Automotive. After a year, he was elevated to CEO, just as the epidemic was beginning to threaten Oman's financial stability. He brought specialized companies like McLaren Automotive, ABB EV Chargers, Varta Batteries, XCMG, and Weir Trio by leveraging his business savvy and tenacity. It helped the nation's socioeconomic development and provided much-needed employment opportunities.
Beyond the pandemic, the visionary successfully developed MHD ACERE's sales and aftersales network, adding nine new sales locations throughout Oman and doubling the number of MHD's aftersales areas from three to twelve in just two years. He was crucial in bringing the Tires and Batteries business and Automotive together to guarantee the development and growth of well-known brands like Michelin, BF Goodrich, Riken, and Eneos.
MHD Leasing LLC., which caters to the domestic tourist industry, was founded by Mohsin to diversify the company's activities into other industry sectors. Leasing also provides simple and hassle-free rental of various vehicles, from entry-level sedans to premium brands, as well as the leasing of commercial vehicles.
He also oversaw the establishment of Healthcare division to bring the best medical technology and practices to the sultanate. He has partnered with some leading international names in the medical sector, including Spark Meditech, Comen, Schrack Seconet AG, FUJIFILM, and Sonosite. In addition to providing intra-aortic balloon catheters, hernia repair meshes, and other goods, this HospiCare subsidiary of MHD ACERE supplies top medical institutions and hospitals across the country with essential equipment.
The Group also developed AutoExpert as a part of Mohsin's vision, selling high-end off-roading items from Ironman 4 X 4 and auto care products from Autoglym, as well as car valeting and cleaning services.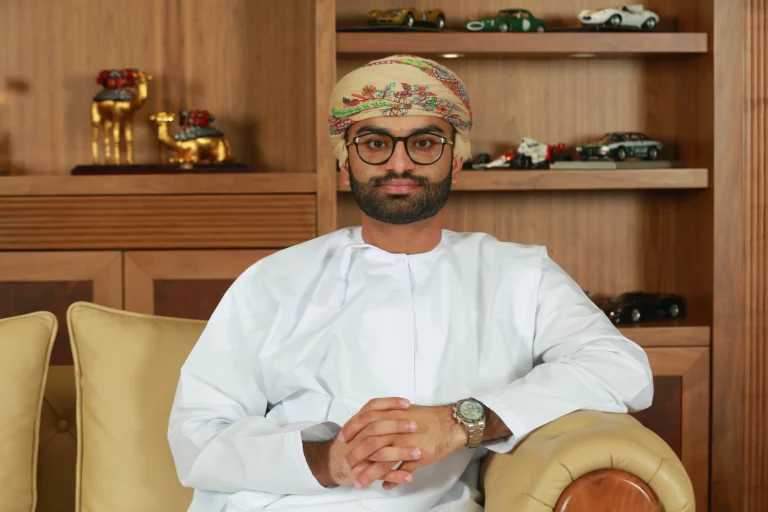 Mr. Mohsin Hani Al Bahrani