Michelin Opens 8th TyrePlus Outlet in Oman
6 Jun 2022: MHD ACERE has announced the opening of the 8th branch of the TyrePlus service centers in Oman. Following the great success the franchise has enjoyed through its multiple shops in the Sultanate, this branch in Salalah comes as an addition to serve a growing market. A one-stop-shop on vibrant Samahram street, this center is set to serve a wide cross-section of the local community in Salalah and the surrounding region. On Monday, June 6, 2022, the branch was inaugurated by H.E. Dr.  Ahmed Mohsin Al Ghassani, Chairman of Dhofar Municipality. Attended by MHD ACERE's CEO Mr. Mohsin Hani Al Bahrani.
TyrePlus Salalah, like its counterparts throughout Oman, offers a variety of services to car owners, including general car checks, battery replacements, nitrogen tyre inflation, balancing tyres, wheel alignments, puncture repairs, car oil changes, AC gas refills, and more. The TyrePlus website allows customers to book appointments in any of TyrePlus's branches without physically visiting them. More details can be found at https://www.tyreplus-me.com/en/oman.
The TyrePlus network is represented in Oman by MHD ACERE, which delights car owners with its top quality service, global brand names, highly competitive prices, and efficient world-class operations. The CEO of MHD ACERE, Mohsin Hani Al Bahrani, says: "We are delighted to see the expansion of the TyrePlus network in Oman. Our long partnership with Michelin has always been excellent, providing high quality services to our customers. MHD ACERE is committed to staying on top of our game and expanding to cover all of Oman."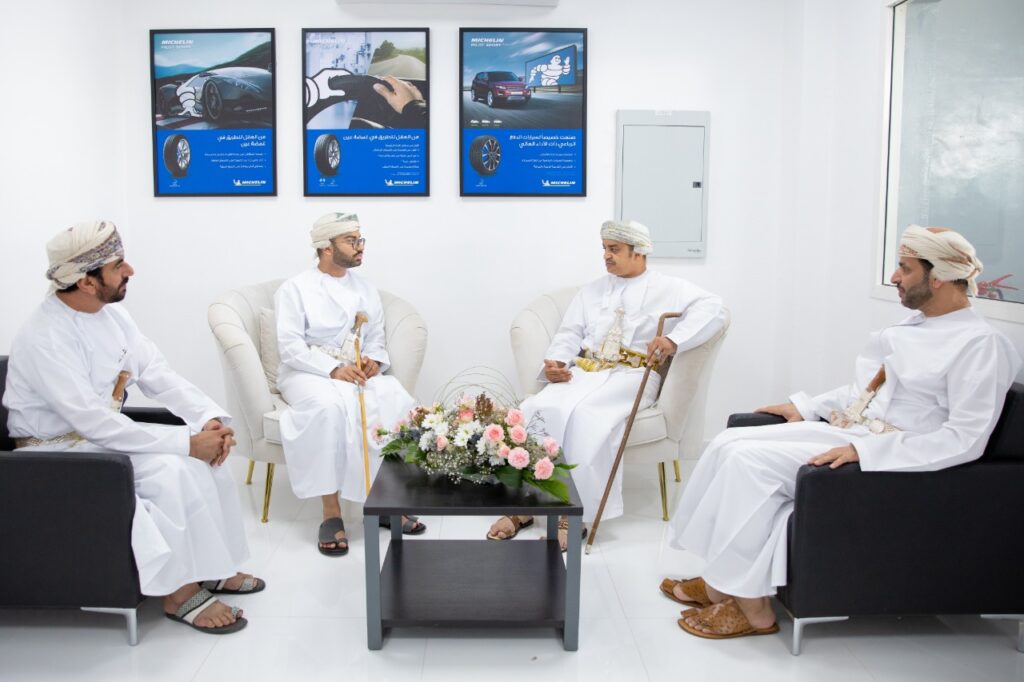 Tyre Plus
TyrePlus has been serving its clients all over the world since it was launched in 2002. Car owners can find a variety of services there, including a general car check, car battery replacement, nitrogen tyre inflation service, tyre fitting, wheel alignment, puncture repair, and more. It has more than 1600 franchises in 26 countries, including eight branches spread across Oman. Combining high quality products, skilled and knowledgeable technicians and multiple pit stops, TyrePlus brings unmatched levels of service so that you can enjoy a safe and comfortable ride.