Muscat, Oman, 04th June 2023 – MHD the foremost automotive distributor in the Sultanate, is delighted to announce its collaboration with Stellantis, the world's fourth-largest car maker. This exciting partnership will see MHD add several iconic brands from the Stellantis lineup to its esteemed portfolio. MHD Automobiles LLC will now proudly serve as the official distributor for Jeep, RAM, Dodge, and Alfa Romeo. These automotive brands have already garnered immense popularity and admiration among discerning car owners in Oman.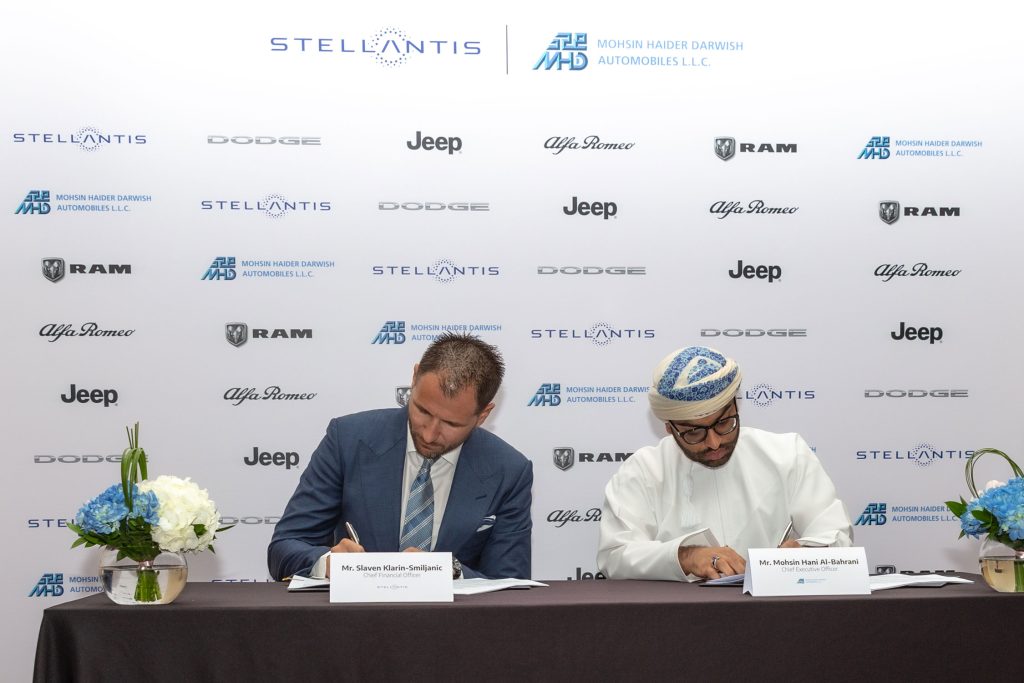 This strategic partnership marks a significant milestone for MHD, solidifying its standing as a leading automotive distributor in the country. The addition of Jeep, RAM, Dodge, and Alfa Romeo to MHD's existing portfolio that includes – MG, Jaguar, Land Rover, INEOS, Hongqi and McLaren – represents a powerful synergy of renowned automotive brands. By joining forces with Stellantis, MHD is poised to deliver unparalleled quality and unmatched customer experiences to automotive enthusiasts throughout Oman.
The decision to forge a partnership with Stellantis was strategic on multiple levels, as Stellantis recently unveiled its Dare Forward 2030 strategy for the Middle East and Africa (MEA) region. This ambitious strategy is centered on spearheading the energy transition in the region, with the aim of electrifying 100% of the Stellantis product portfolio by 2025. MHD shares a strong commitment to green energy and sustainability, making this association with Stellantis all the more compelling.
Samir Cherfan, Chief Operating Officer at Stellantis Middle East & Africa, commented:
"At Stellantis, we are proud to partner with a company with such strong foundations and a reputation for excellence. Mohsin Haider Darwish's extensive network, local market knowledge, and deep understanding of the automotive industry in Oman is the perfect complement to our iconic brands, cutting-edge vehicles and commitment to innovation. We look forward to a mutually beneficial partnership characterised by collaboration, dedication, and an unwavering focus on our valued customers in Oman."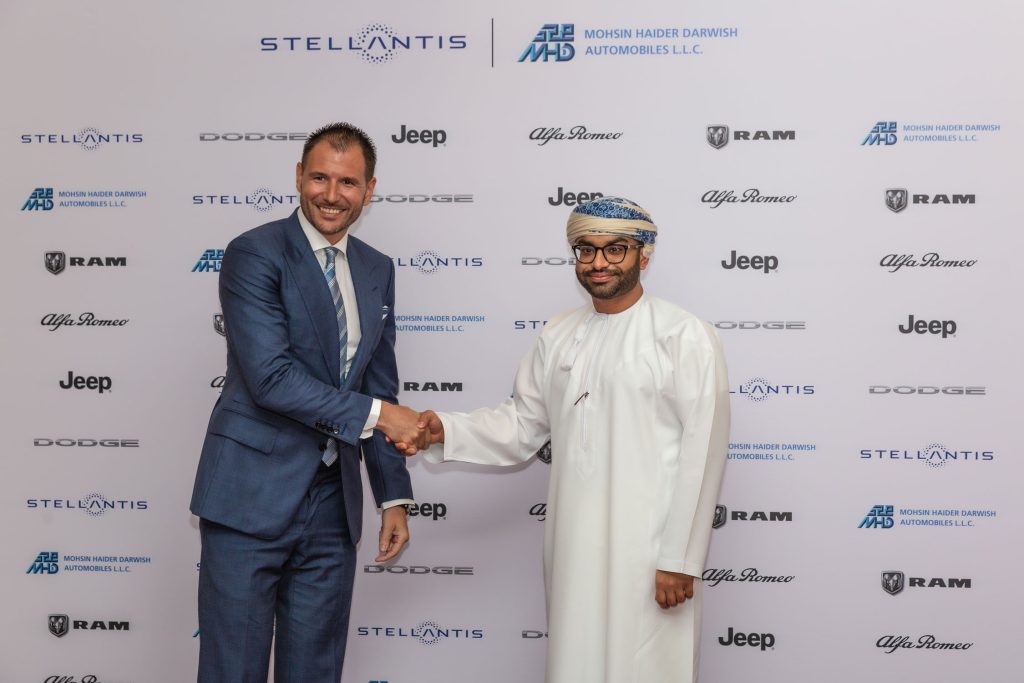 Concurred Mr. Mohsin Hani Al Bahrani, Chief Executive Officer – MHD Automobiles LLC, "We are thrilled to partner with Stellantis and be the sole distributor of these iconic brands. This collaboration solidifies our position as a leading automotive distributor in Oman, and we are excited to deliver unparalleled experiences to our future customers. By joining forces, we are confident that we will achieve new levels of success and contribute to the growth of the automotive industry in the country".
About Stellantis
Stellantis N.V. (NYSE / MTA / Euronext Paris: STLA) is one of the world's leading automakers and a mobility provider. Its storied and iconic brands embody the passion of their visionary founders and today's customers in their innovative products and services, including Abarth, Alfa Romeo, Chrysler, Citroën, Dodge, DS Automobiles, Fiat, Jeep®, Lancia, Maserati, Opel, Peugeot, Ram, Vauxhall, Free2move and Leasys. Powered by our diversity, we lead the way the world moves – aspiring to become the greatest sustainable mobility tech company, not the biggest, while creating added value for all stakeholders as well as the communities in which it operates. For more information, visit www.stellantis.com
About MHD ACERE
MHD ACERE [Automotive, Construction Equipment and Renewable Energy] is one of the largest and most successful privately owned business conglomerates in the Sultanate of Oman and the Gulf region. It boasts of a diversified portfolio of products and services and brand partnerships from across the continents and is the exclusive distributor of some of the finest automotive brands in the world. For more information, visit www.mhdacere.com