TYREPLUS adds another feather to its cap, with the opening of its revamped and upgraded outlet at Barka.
TYREPLUS is the only destination where customers can expect world-class brands like Michelin, BFGoodrich, Varta, Optima and a range of facilities to suit every need: premium tyre brands, oil change service, professional fitment, wheel balancing & alignment, AC check, car battery, brake service, tyre puncture repair & general car checks.
Mr. Mohsin Hani Al Bahrani, CEO MHD ACERE said "Our TYREPLUS facility at Barka is among our most prominent outlets and caters to a large section of our customer base. To set newer benchmarks in customer satisfaction, we upgraded the facilities and tailored the services to provide top-class tyre solutions, range of finest tyre brands and professional quick car services".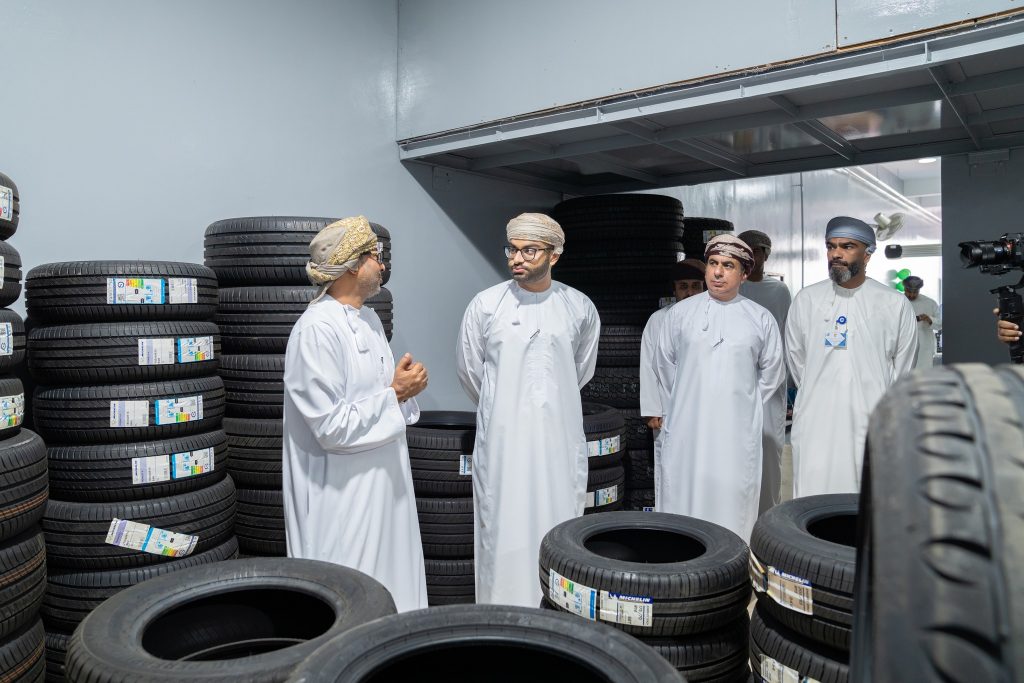 The enhanced Barka facility is in a convenient and accessible location with a comprehensive set of products and services that help get your vehicle back on the road – quickly, safely and economically. With over 16 years of experience and 10 branches across Oman – Azaiba, Wadi Kabir, Mabela, Al Khuwair, Nizwa, Sur, Sohar, Bani Bu Ali, Salalah and Barka, there's always a TYREPLUS centre near you.
The Barka centre will be open from 08.00 am to 01.00 pm & 03.30 pm to 07.00 pm from Saturday to Thursday. For more information call 26884107 or visit https://www.tyreplus-me.com/en/oman
A Glimpse of TYREPLUS
Since its inception date in 2002 until today, TYREPLUS has served customers from all over the world with an inviting experience, transparent service, and comprehensive care. A routine car inspection, car battery replacement, nitrogen tyre inflation service, tyre fitting, wheel alignment, puncture repair, and other services are among the list at TYREPLUS. It has more than 1600 franchise locations in 26 countries, including 10 branches in Oman. TYREPLUS sustains unrivalled levels of service by throwing together high-quality materials, trained and educated technicians, and several fueling spots to ensure a safe and enjoyable trip.
About MHD ACERE
MHD ACERE [Automotive, Construction Equipment and Renewable Energy] is one of the largest and most successful privately owned business conglomerates in the Sultanate of Oman and the Gulf region. It boasts of a diversified portfolio of products and services and brand partnerships from across the continents and is the exclusive distributor of some of the finest automotive brands in the world.
To know more, visit: https://mhdacere.com/