Muscat, Oman — Hongqi Oman, the luxury automobile brand, and Al Qurum Sports, Oman, the hub for padel enthusiasts, are excited to announce an exclusive partnership aimed at elevating the sport of padel in Oman. The landmark agreement, signed at the Hongqi showroom by Mohsin Hani Al Bahrani, CEO of MHD ACERE, underscores both organizations' commitment to excellence and community involvement.
"Sports have the power to bring communities together, and this partnership will provide a platform to engage the youth in meaningful experiences," said Mr. Mohsin Hani Al Bahrani, CEO of MHD ACERE. "At MHD ACERE, we are thrilled to join forces with Padel Addicts and Padel Avenues, Oman. It is an exciting opportunity for us to direct the spotlight towards our brand's identity and services. Together, we are excited to embark on a journey that fosters our vision of creating connections, strengthening our community, and engaging with our customers in a truly unique way."
This alliance holds a shared vision of supporting youth engagement and community involvement in Oman. By sponsoring tournaments at both Padel Addicts and Padel Avenues, Hongqi aims to contribute significantly to the growth and development of the padel community in Oman, offering exciting opportunities for both players and fans.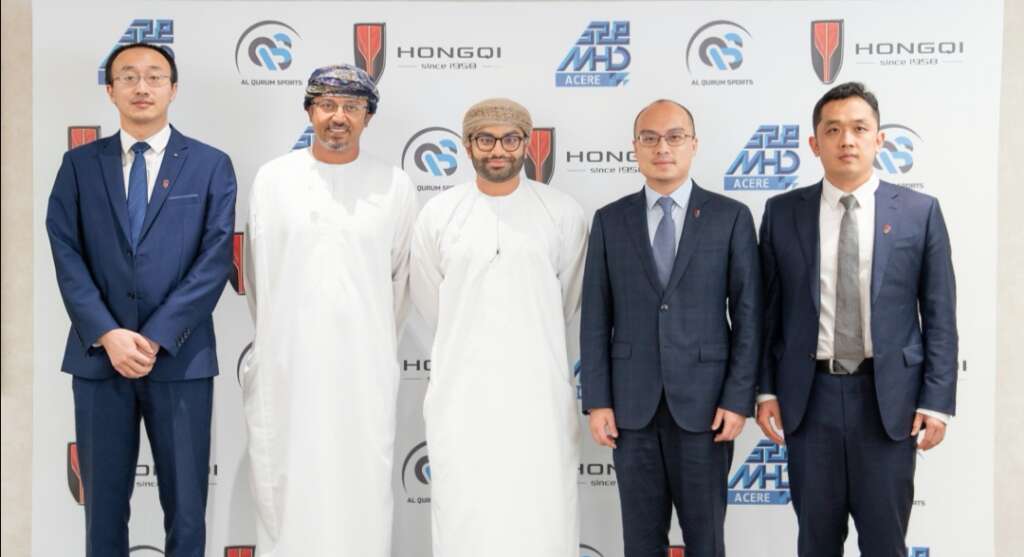 About Padel Addicts Oman:
Padel Addicts Oman is a leading platform for padel players and aficionados in the Sultanate. The organization is committed to promoting the sport and providing players at all levels with the opportunity to enjoy and improve their game. For more information, visit https://padeladdictsom.com
HONGQI is a luxury automotive marque of FAW Group, China, which is ranked 66 among global fortune 500 companies. Hongqi strives to be an icon in the automobile industry with its pursuit of new technologies, intelligent-driving features, and absolute safety assurance – all combined with excellent design aesthetics.
About MHD ACERE
MHD ACERE [Automotive, Construction Equipment and Renewable Energy] is one of the largest and most successful privately owned business conglomerates in the Sultanate of Oman and the Gulf region. It boasts of a diversified portfolio of products and services and brand partnerships from across the continents and is the exclusive distributor of some of the finest automotive brands in the world.
To know more, visit: https://mhdacere.com/