MG Motors Oman, the renowned automotive brand, has been crowned with the prestigious title of 'Oman's Most Trusted Brand – 2022' in the Sedan and 4WD category. The award is a testament to the trust and loyalty that MG Oman has earned from its customers over the years. More than 900,000 people participated in a month-long survey to determine the most trusted brands in Oman, and MG Oman emerged as the winner.
The award recognizes MG Oman's commitment to providing high-quality vehicles and services that customers can trust. The company has built its reputation on great cars, fantastic technology, excellent and competitive pricing, exceptional customer service, and great network coverage.
MG Oman has seen an impressive sales growth over the past 3 years, making it the second-largest automotive brand in Oman today.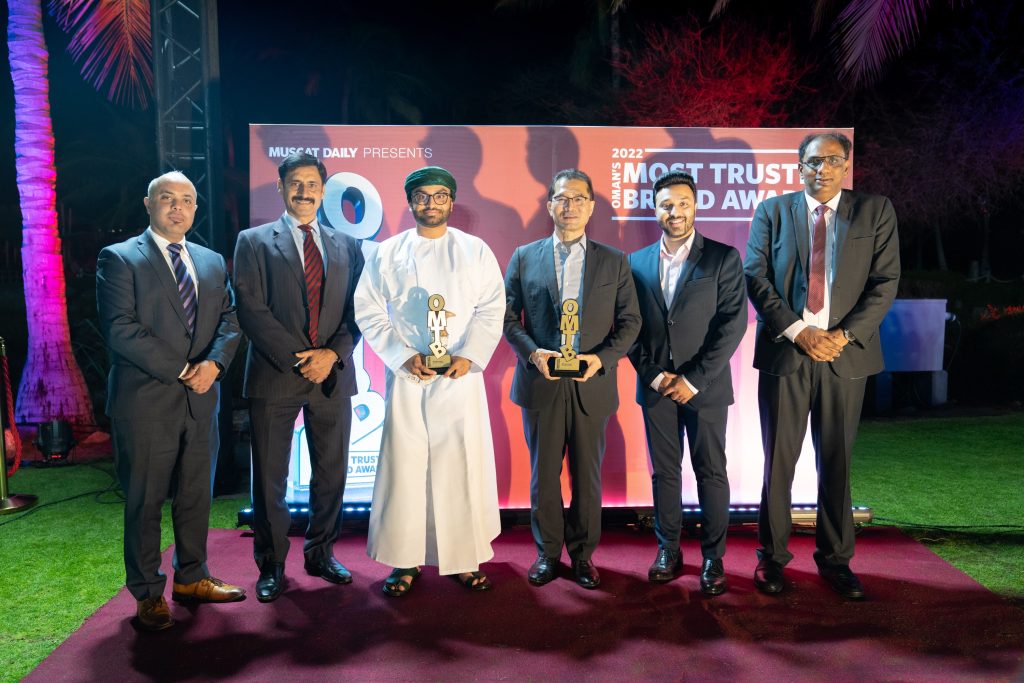 Mohsin Hani Al Bahrani, CEO, MHD ACERE said, "This recognition means everything to us. At the end of the day, the consumer is our key target, so by receiving this award through a consumer vote makes it invaluable. It just reinforces our vision of becoming the most preferred auto brand is being realized. We are very buoyant about the year ahead with new product launches in the pipeline and believe that our customers' trust is well placed."
Tom Lee, Managing Director of MG Motor's Middle East operations, commented, "As one of our biggest markets in the Middle East, it is extremely gratifying to see how much customers in Oman love and admire the MG brand. This award gives us the momentum to keep ascending greater heights. I expect us to maintain this momentum based on MG's extremely appealing combination of competitive pricing, fantastic product, great styling, amazing technology, and a fantastic dealer support team."MG Oman offers an impressive range of cars, including sedans like MG 5, MG 6, MG GT, and great SUVs like MG ZST, MG HS, MG RX5, and MG RX8. With 14 dealer outlets offering 100% coverage of Oman, 10 service centers providing complete peace of mind, and Oman's only 10 year unlimited kilometer warranty, MG Motors Oman is a brand that customers can trust.